What is it that you do or sell?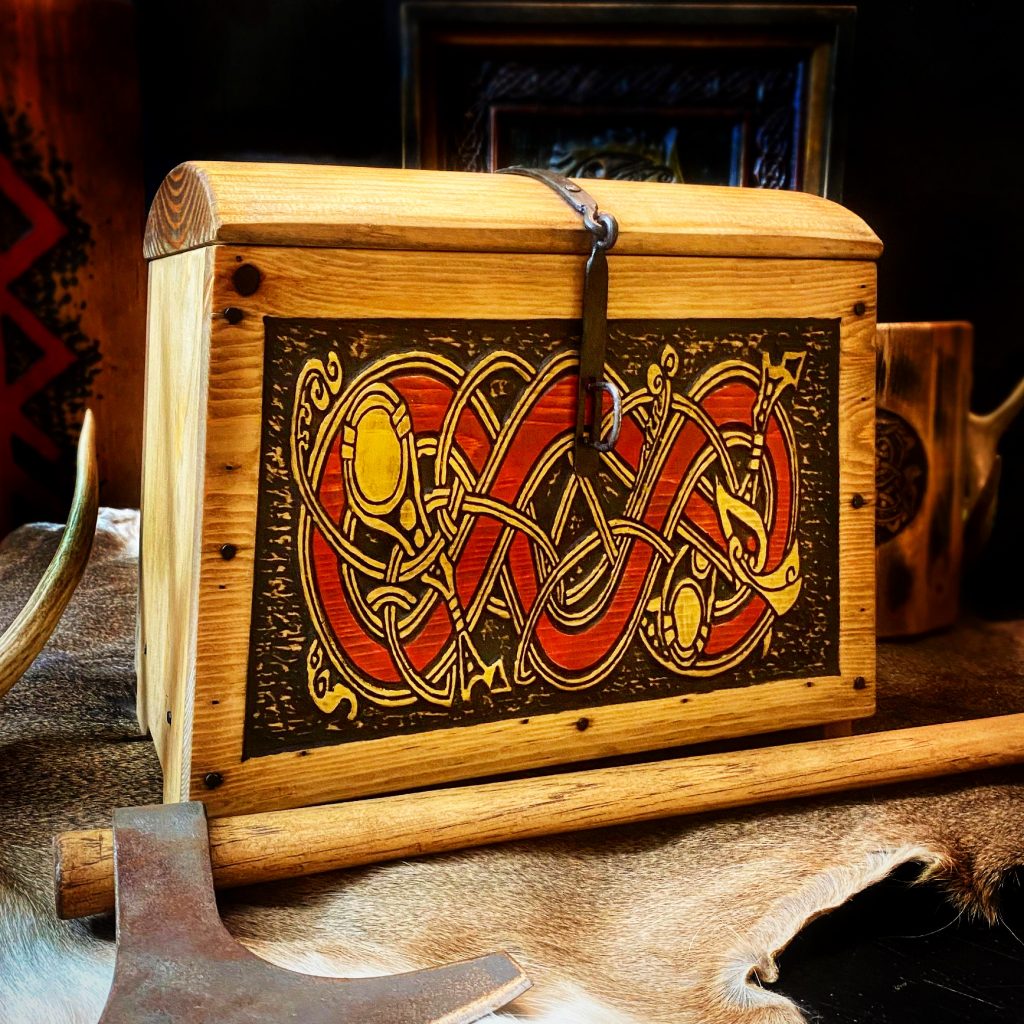 We are Klan Runda and our family makes heirloom quality Celtic, Norse, and Viking inspired wood art ranging from plaques and shields to pipes and tankards. We even create ornate Viking inspired tents and thrones.
2. Where are you located?
Our workshop is located in the beautiful Appalachian Mountains of North Carolina, near Blowing Rock.
3. What got you interested in starting out in this business?
One of the catalysts for us starting our business was to be able to support ourselves without being held back by PTSD and a Chronic Illness which made it difficult for us to work at a "traditional job". The fact that we are both creatives at heart and love painting and building, makes what we do something we are truly grateful for.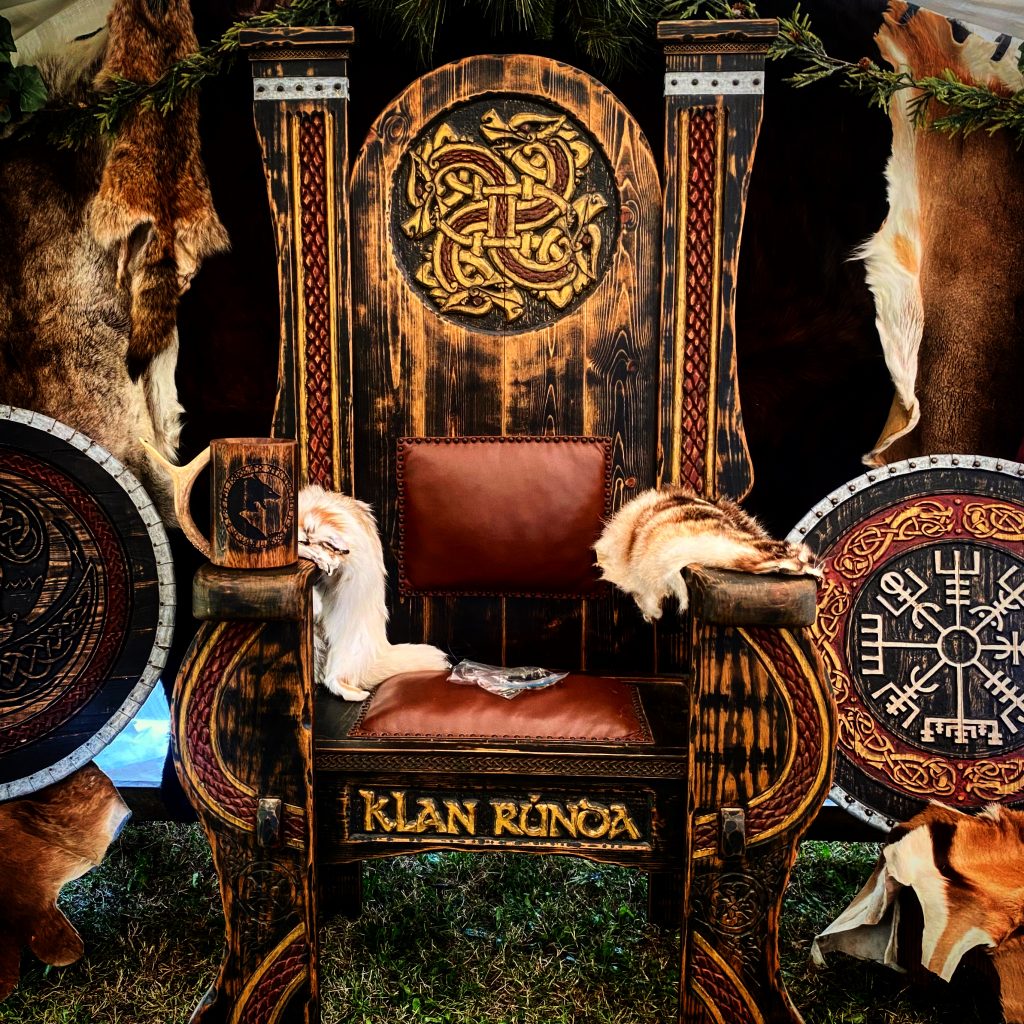 4. When did you start selling or performing?
We started our business early in 2020 with grand plans of vending, in person, at multiple events and faires…. Obviously with the closure of each and every one of the events we were scheduled to attend, we took our business 100% online.
5. What was your local faire or home faire?
We were planing on being at several faires including the Carolina Renaissance Festival in Huntersville, NC, and are planning on being there again as soon as the event opens again. Our fingers are crossed for the fall of 2021.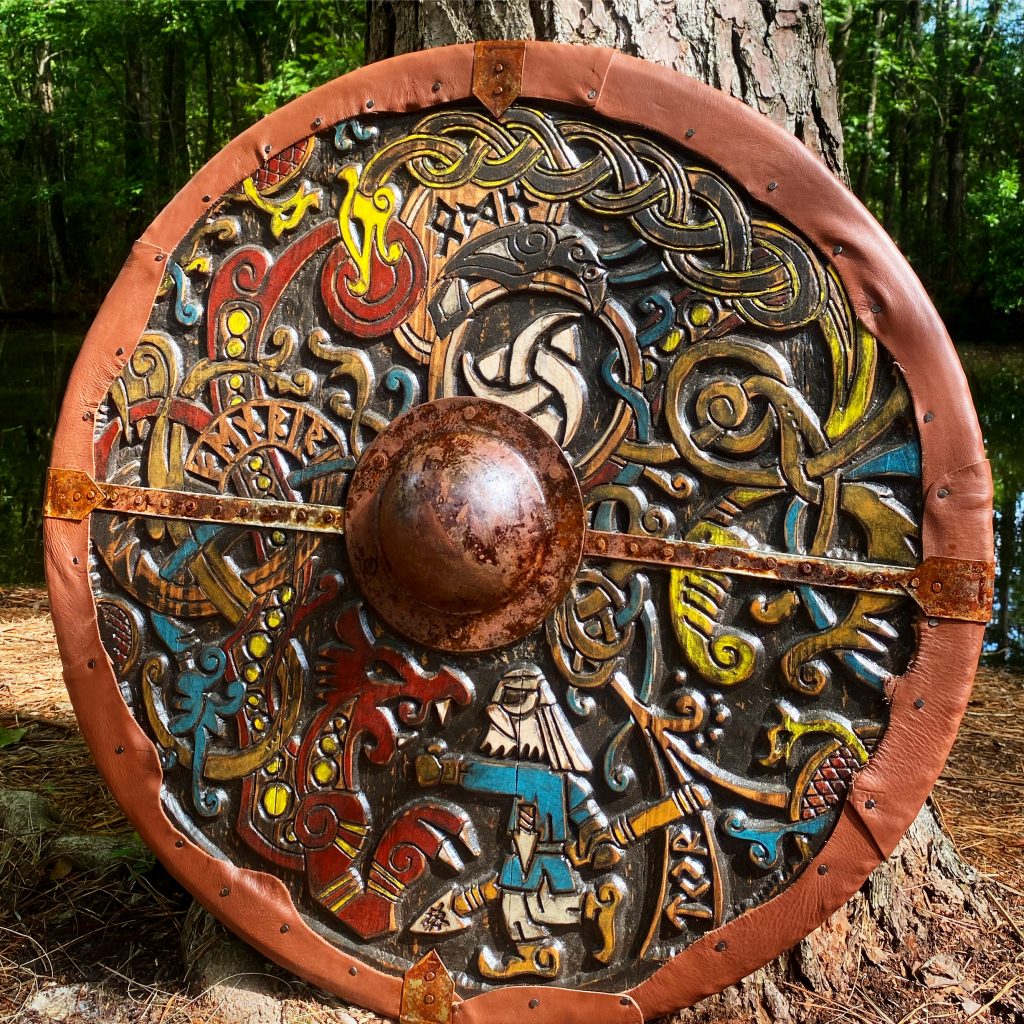 6. How are you compensating for this strange time we are in now?
We have been extremely grateful for all of our online followers who have used our website during 2020 and now continue to in 2021. Social media such as Instagram has helped us introduce and display our pieces, as well as direct new clients to our website.
7. What advice do you have to give to others that are just starting out in this business? Or how to stay in this business?
We would encourage anyone who wants to make a career selling something they create, to be absolutely sure they are creating what THEY want to create, NOT what others are telling them they "should" make. Stay true to your passion because it will show plainly in your work. This philosophy will also help keep you from burn out.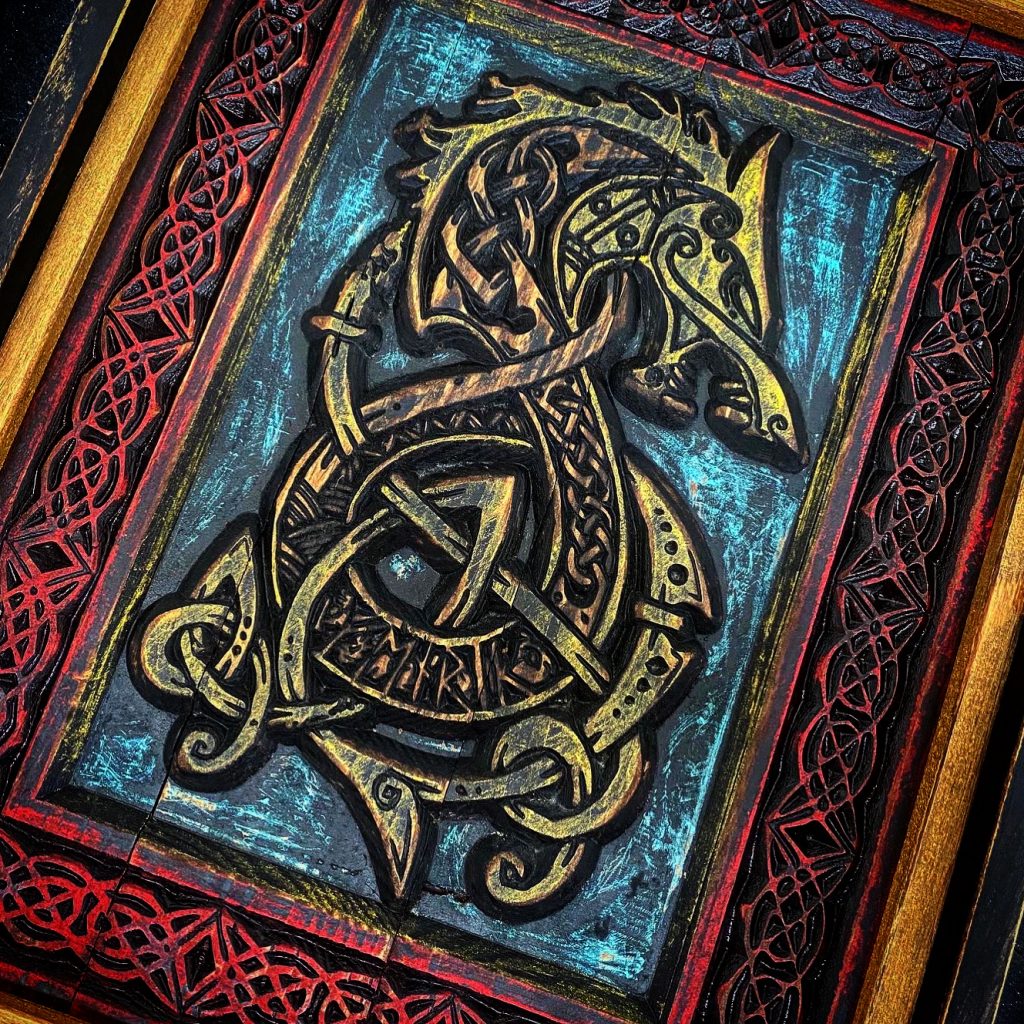 8. How do you handle thefts or copying of your works?
It is difficult to keep people from "stealing" inspiration. We actually have to shift our perspective and understand that imitation is actually quite a compliment. That being said, if we do notice the use of one of our images for example, we do ask the user to make sure they give us credit and link to our pages.
9. What do you miss most about faire?
While we have not yet had the opportunity to vend our wares at a faire due to the state of our country in 2020, we do have experience with vending in the past. We were perhaps most looking forward to people experiencing our products in person versus images online. A very common comment from clients after receiving a piece they bought from us is that, "it is even more beautiful in person".
10. Do you think that there will be faires in the future or what steps we should be taking next?
We sincerely hope so. Online faires and vending is just not the same.
12. Why Renaissance Faires or theme? What is it that made you so interested in this period?
We enjoy the ingenuity and creativity of the people of this age coupled with the fact that the need for function for survival did not negate beauty and art.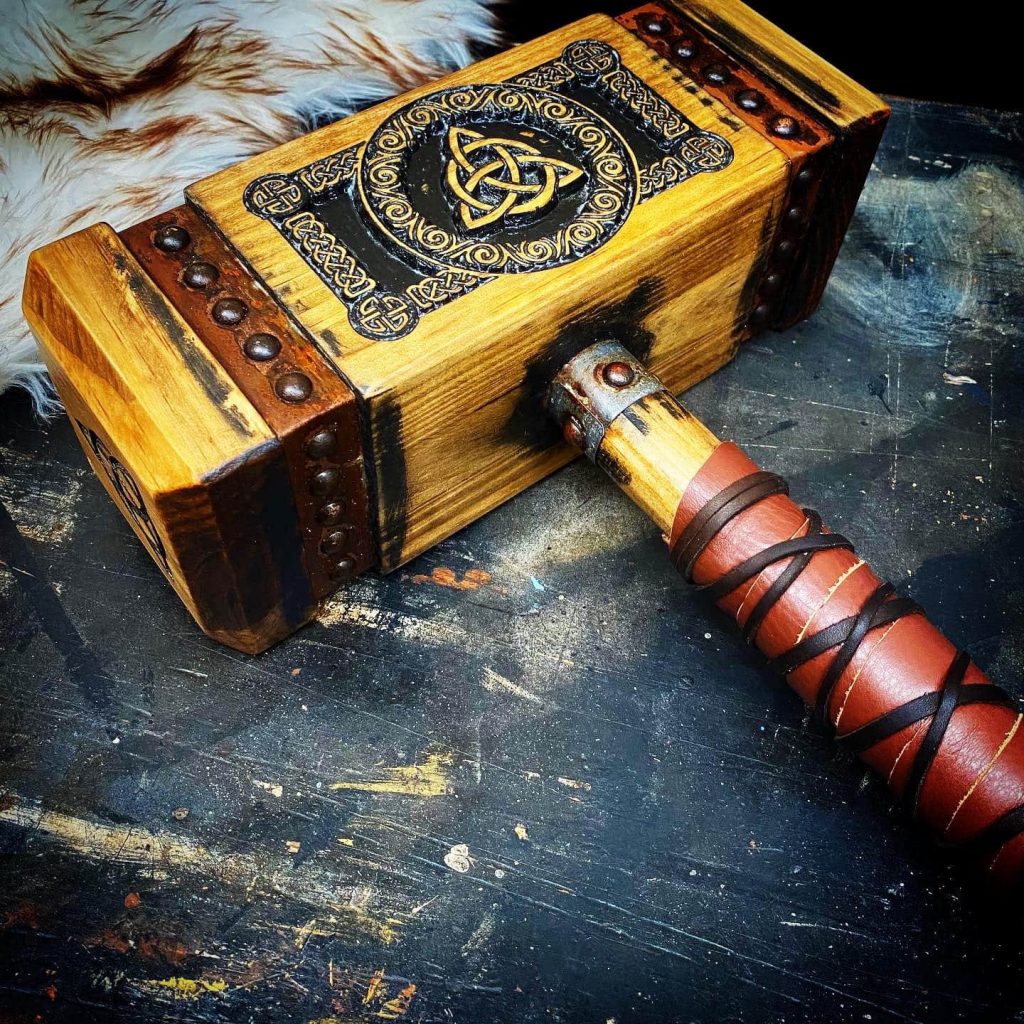 13. Are you creating more stock or more content?
While we create more product than content, we are also involved with photoshoots and now even a little entertainment by way of a roving dinner theater set in a 9th century Viking village. 
14. Describe your first experience with us or your best experience (could be worst experience if you want to share that)
We actually found Renaissance Performers and Merchants by having one of our followers point out that a picture of one of the wooden chests we made was the header image on the Facebook page. We contacted Gia to ask for a link to credit us with the work and she graciously invited us to participate in the group!
15. How else do you promote your wares or your music/performance?
We are cast members in The Viking Experience, which is a roving Viking inspired camp and dinner theater. Our family or Klan is featured in the story line and we are able to vend from the event as well.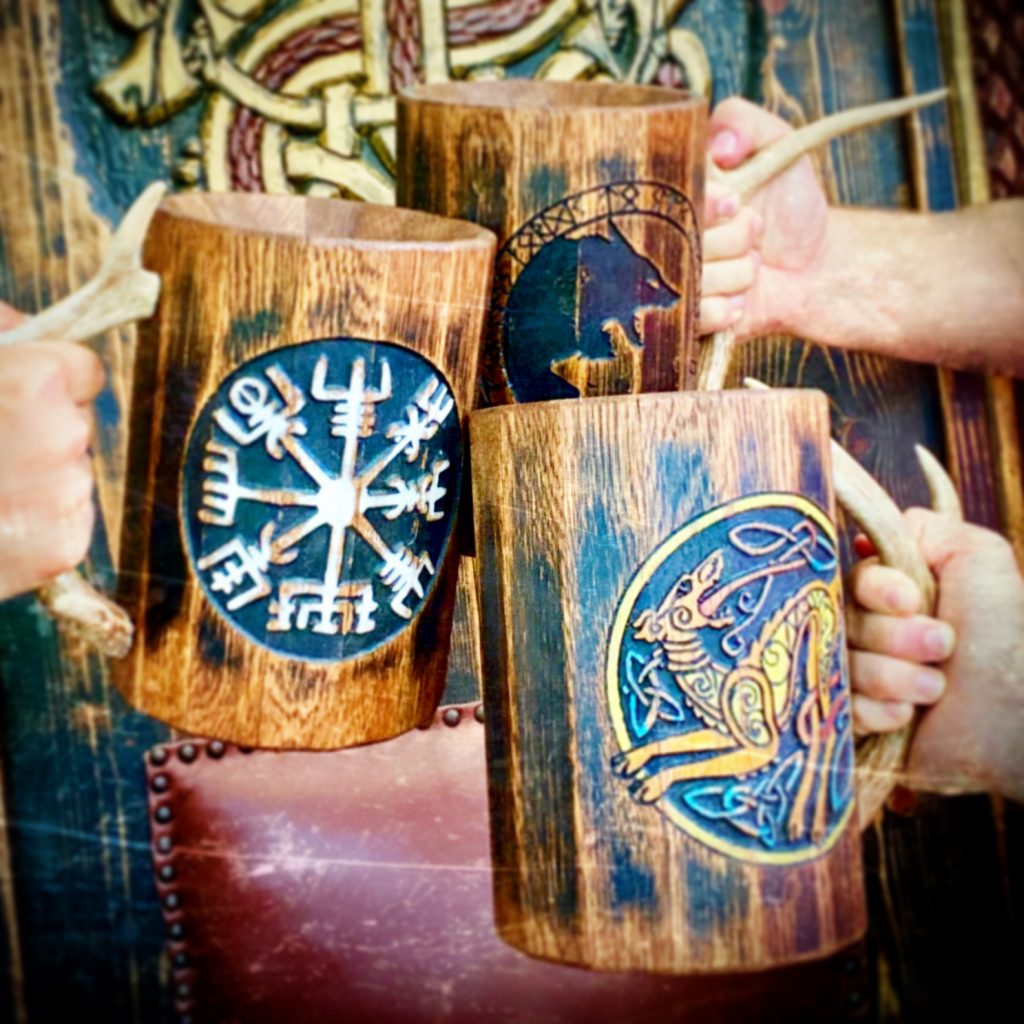 17. In five years (or less) my goal is to: ___________________
We have been in touch with several producers who really love our art and we would like to see some of our pieces in a movie or television series sometime soon.
18. At faire, what was your garb/attire your usual go to?
We have various garb depending on the faire, but we really lean toward Viking inspired garb.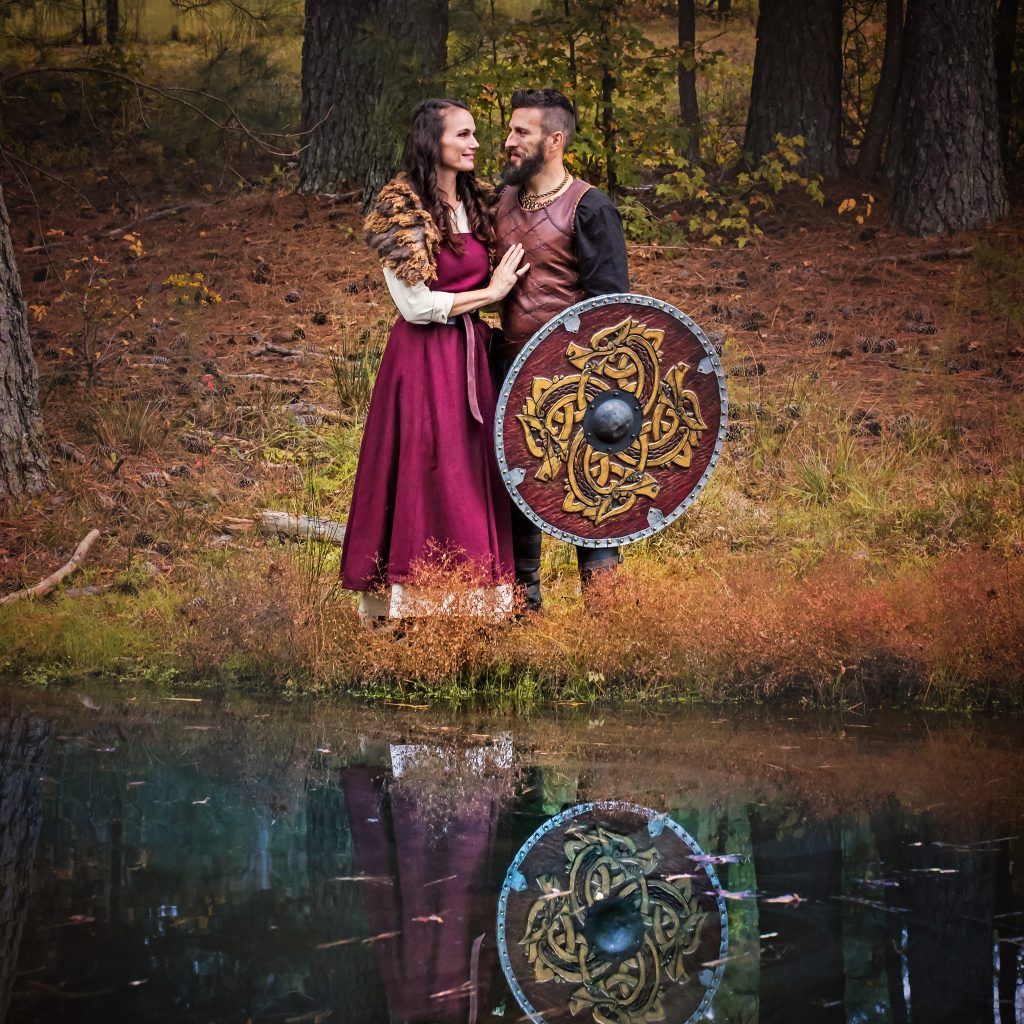 19. What faires where you planning on attending or going to go to this year?
We have plans to be at several smaller events in the spring and then participate in the Carolina Renaissance Festival in the fall.
20. Plug your website or fan page here (or both)
We are most active on Instagram, but are also on Facebook and Pinterest. We also have a website with an online gallery you can purchase our art on.
Instagram: @klanrunda
Facebook: @klanrunda
Pinterest: @klanrunda
Website: klanrunda.com
Author's Note: I'd like to thank Klan Runda for letting me get some insight into what they do and sell. This is some amazing artwork, and I hope that you go check it out!